Thanks to the experience and the network of global partners, we have the right options whether you are transporting small or oversized, high value or dangerous goods.
This will make it easier to meet supply challenges in a world where production resources and consumer needs are constantly changing.
Air freight is an essential need for industries and customers who depend on fast and safe deliveries, anywhere and anytime. Whether you need a courier on board or the first available flight from China, UAE, India or the USA, our services bring you a major competitive advantage.
Different solutions
for different needs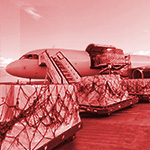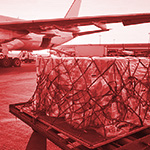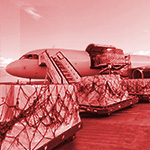 Premium services for fast deliveries
Direct charter flights for large quantities
Standard and economical flights for budget optimization
Goods consolidation services
ASSISTANCE
We offer assistance
in carrying out customs procedures
NOTIFICATIONS
SMS notifications on transport status
TRANSPORT
Door-to-door and
airport-to-airport transportation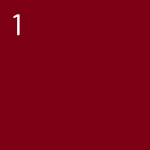 Charter air freight
Delivery by dedicated plane in maximum 24 hours
Make sure you have full control of the most important items for the delivery of goods with the option of air transport of goods on a charter basis. This customizable solution allows you to respond efficiently to urgent supply needs, even from the most remote locations.
Benefit from the fastest delivery time for goods with no limit on weight, volume or value.
We assure you the fast processing of the request, the priority taking over of the order, the reservation of the first available plane and the support of a team with experience in air freight services.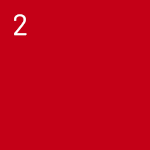 Courier on board
Delivery within 36 hours
Enjoy the benefits of this premium air transport option for valuable goods under 100 kg, which require urgent delivery.
With this solution, the courier on board delivers your goods, registered as hold baggage, anywhere in the world. The transport has priority at boarding, and the presence of the courier ensures the fast settlement of customs formalities.
To guarantee the safety of your goods, we only work with partners with a long experience as a courier on board. In addition, we offer you assistance in choosing the best insurance policy.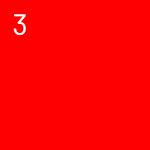 Next Flight Out
Delivery within 3 days
Opt for the Next Flight Out premium service if you need to transport goods up to 1,000 kg in no time. You thus benefit from the fastest delivery solution for orders in large quantities.
We make sure your cargo arrives on the first available flight for routes to and from China, the United Arab Emirates, India and the United States.
We guarantee you priority in taking over and processing customs procedures. The transit duration is a maximum of 3 calendar days.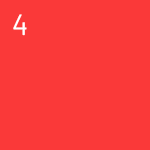 Express service
Delivery within 5 days
Discover the benefits of air freight even if your goods do not have to be delivered urgently. You enjoy direct access to the same global network of routes covered by our partners and the best safety conditions.
You can transport goods with a weight limit of 3,000 kg, and delivery is made within a maximum of 5 calendar days.
The service has a medium priority in loading, but thanks to the options for consolidating the goods, your transport reaches its destination in the shortest time.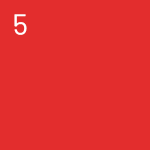 Standard Service
Delivery within 12 days
Choose standard service if you want to take advantage of the undisputed benefits of air travel at a competitive price for unlimited weight deliveries. You have at hand a flexible solution, which allows you to transport large quantities of various goods in no more than 12 calendar days.
Distance is not an issue. Thanks to our network of global partners, we can provide you with safe air freight anywhere in the world.
The standard service has a medium priority at loading, but with the option of delivery to the door, the goods reach their destination in the shortest time.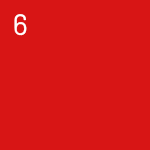 Economy Service
Delivery within 15 days
Balance budget prioritization with the benefits of air freight. The economic service is the most cost-friendly solution for goods with a transit time between 12 and 15 calendar days.
This option allows you to deliver any type of goods, without weight limit, on air routes with global coverage.
The economic service has a minimum loading priority. But, as in the case of any air transportation organized by Yawo Services ,we ensure the transfer of goods to the door.
Air freight is the most efficient solution for our customers in industries such as:
Pharmaceuticals
Electronics
E-commerce
Technology
Telecomunications
Cosmetics